Garden : More Mailboxes 2
Released : Feb 21, 2012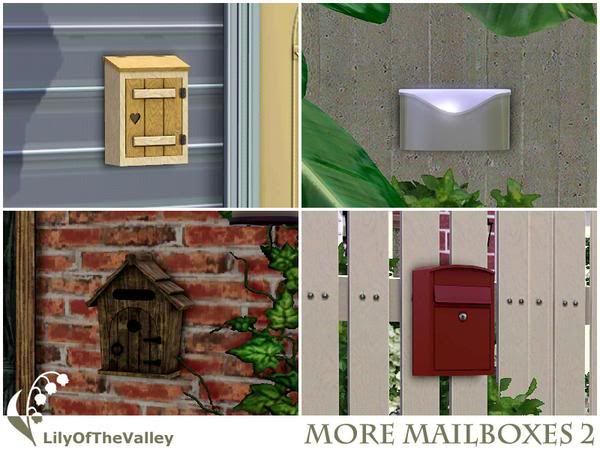 Here are 4 functional wall-mount mailboxes of different styles. Mailbox is a special object in the Sims 3 game.
Make sure you read my instructions and warning before you use these custom mailboxes in game.
Please note that you can only use one mailbox in one lot. In order to put a new mailbox in a lot,
you need to delete the exiting one first by using TestingCheatsEnabled True cheat.
Read the second screenshot for instructions. You may find that, when you use MoveObjects On cheat,
you are able to put multiple mailboxes in a lot, but only one mailbox will be kept in the lot after you save
and reload the game and the rest of them will be removed.
M-CODE :
kmqrqz8nelf6br9