Diningroom : Bilma Kitchen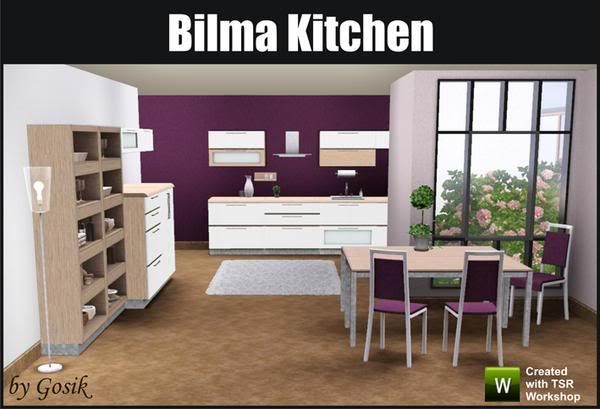 A modern style kitchen containing 23 parts: 4 counters, 2 high counters, 3 cabinets, 2 small cabinets,
2 decorative cabinets, cookerhood, table, ceilinglamp, floor lamp, sink, rug and clutter.
High counters are cloned from a regular counter so they act like one.
To stop Sims placing objects on the non-existing counter top use Aveline Cabinet Slot Blocker by Shakeshaft.
M-CODE :
mrdhzff3ch27h1u
(For patch 1.24 or older)