Bathroom : Dreamy Bathroom
Released : Sep 19, 2012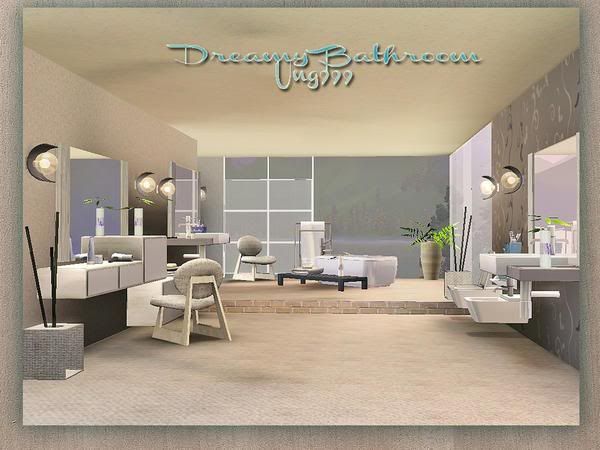 Stunning bathroom with amazing outdoor view of natural surroundings which has 20 items:
5 bathrooms accessories (soap dish, liquid soap, towel etc...), 5 bathroom fixtures (tub, shower, sink, toilet, bidet),
2 cabinets, blind, coffee table, decor vase, decor set, wall lamp, living chair, towel rack and mirror.
Two cabinets can be used together up and down by using 'moveobjects on'.
You can use the blind as room divider.
Bidet - for decoration only.
Hope your sims enjoy with them.
M-CODE :
ogrkn1338b0nayp