Patterns : Wood and Brick Patterns Set
Released : Jul 15, 2011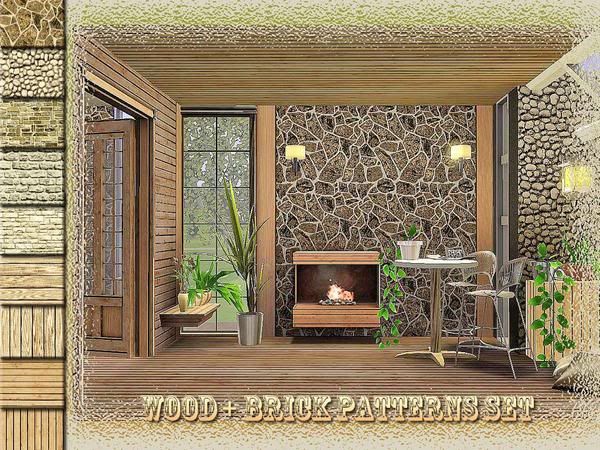 Once in a while, you may want to try a diferent approach to design your sims homes.
If the idea is green or nature related, wood and bricks elements can fit in pretty nice.
Bring the outside in and give your sims homes warmth and cosiness.
This set includes four wood patterns and five brick patterns (under catg: masonry).
M-CODE :
9xe5k188fhw89vj